scoop! over on the ikes place
website
, you can take a poll and get a buyonegetonefree sandwich coupon! if you'd like to thank me for this information, i like a vegan strawberry girl with no sprouts.
buuuuuuut also it looks like they've got some crazy business plans!!!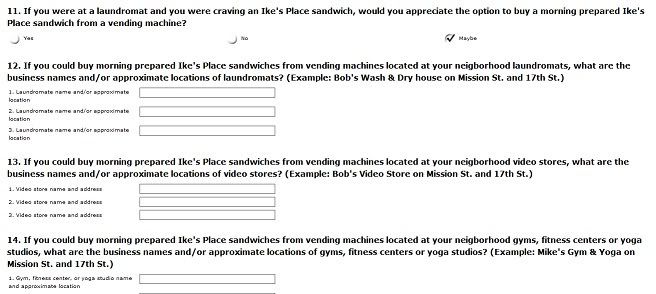 ikes sandwich vending machines? please! there's also a question about whether or not you would sign up for a sandwich subscription service!!